7C-8J, I. S. Gajra Industrial Area - 1, A.B. Road,
Dewas - 455001 M.P. INDIA

Email info@fluidomat.com
6th Floor, 9 Appold Street,
London, United Kingdom, EC2A 2AP.
Email sundeep@fluidomat.com
Steel Industry
It is difficult for us in this modern world, to spend one day without a car, bus, refrigerator or elevator. Our everyday life,
like that of thousands of others around the world, owes a great deal to steel and steel mills. Steel has been essential since the Industrial revolution.
It is produced from iron ore, our main raw material. The steel production process also uses coal. Promoting the steel industry in Brazil,
where our head offices and our major operations are located, is part of our company strategy.
We're trusted by thousands of entrepreneurs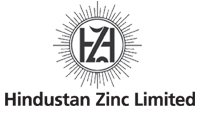 ---
Steel industry Clients With Loyalty Trust
STEEL INDUSTRIES
Bhushan Power Steel - Sambalpur
Bihar Sponge Iron Ltd - Jamshedpur
Essar Steel - Hazira
Ispat Metallic Ltd.
Indian Iron Steel Company Ltd - Chasnala
Ipitata Sponge Iron Steel Industries - Keonjhar
Jindal Steel Power Company Ltd - Raigarh, Barbil
JSW - Bellary
Lloyds Steel Industries Company Ltd - Vardha
Neelanchal Ispat Iron Company - Duburi
Usha Ispat - Reddy
Vikram Ispat - Revdanda
PT Ispat Indo - Surabaya (Indonesia)
Panchmahal Steel - Panchmahal
Steel Authority of India Limited - Bokaro, Bhilai, Bolani Rourkela,Durgapur, Meghatuburu
Sponge Iron India Ltd - Khammam
Sunflag Iron Steel Company - Bhandara
Tinplate Company of India Ltd - Jamshedpur
Tata Iron Steel Company. Ltd - Jamshedpur
Vardhaman Special Steel- Ludhiana
V.I.S.L. - Bhadravati